Heath house stables
facilities
Heath House Stables is the best equipped 50 box yard in Newmarket with two horse walkers, a treadmill, a horse swimming pool, solarium facilities, training starting stalls and an indoor ride with direct access onto the training grounds. As the headquarters for horseracing, Newmarket has the best horse services available – from the first class vets at Newmarket Equine Hospital to the best farriers, physiotherapists and riders in the industry.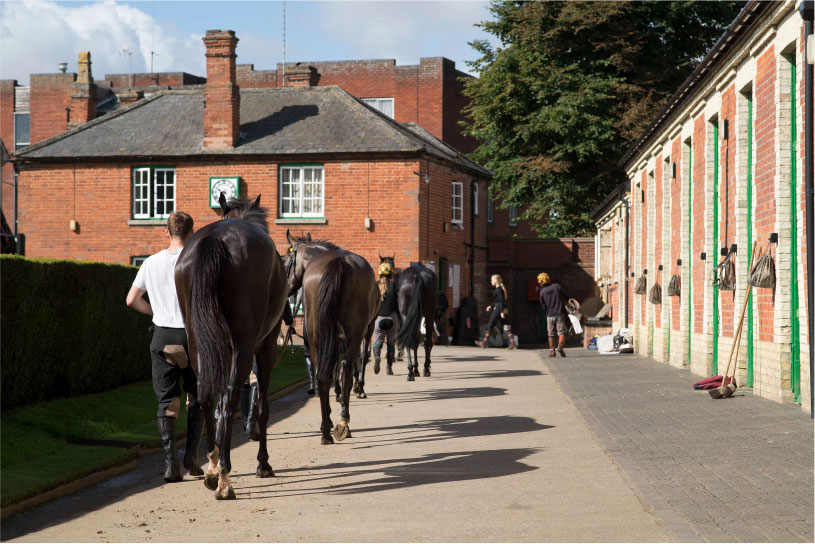 The Yard
Every inch of the yard has been meticulously designed and planned to meet the needs of the racehorse at each stage of their career.
Indoor
ride
A furlong round, this covered ride allows horses to be exercised in all conditions. Features two lunge pits and practice starting stalls
Swimming
pool
The pool is an essential tool in managing and preventing injury and each horse is able to swim everyday, providing the perfect cool down exercise.


The treadmill is hugely beneficial for injury management and rehabilitation. It is an excellent tool for horses who mentally and physically need a change from their daily routine.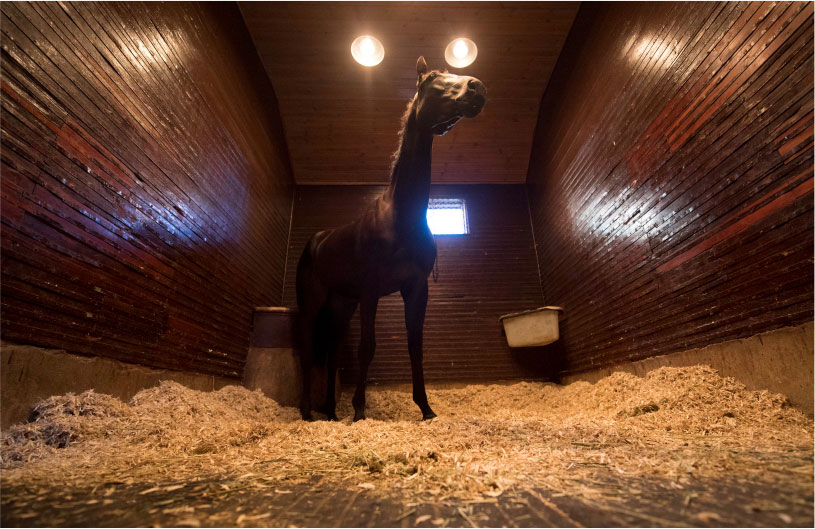 Solarium
Four solarium equipped stables are used to warm the horses in the winter after swimming. They are also beneficial for those few horses who don't enjoy wearing rugs or who have not come into their coat.
Walkers
The two walkers are used to warm horses prior to exercise, to work fresh horses and those horses who require more exercise than the norm.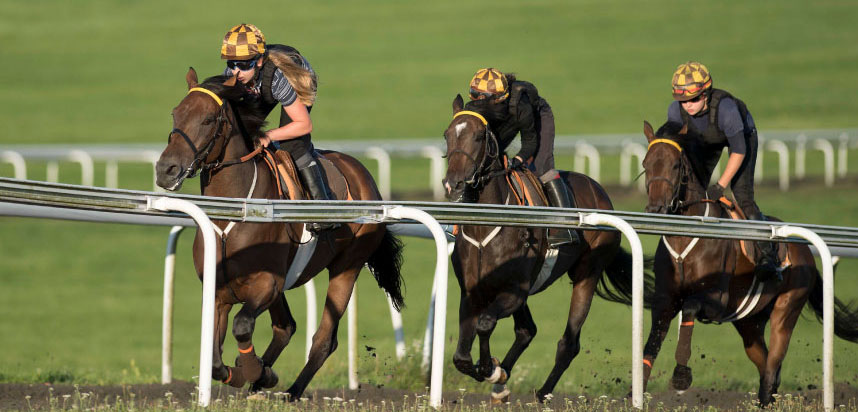 Training
Ground
Heath House Stables has direct access onto 2,500 acres of the best training grounds in the world. Owned and maintained by The Jockey Club, the grounds provide facilities appropriate to each horse's age, sex and stage of career. With over 14 miles of all-weather tracks, training can take place all year round, regardless of the conditions. The real jewel in the crown is the 50 miles of grass gallops. The turf is kept in perfect condition and no area of turf is used more than once in any year.